Select tickets
Enter details
Payment
Complete!
Tickets
Any ticket categories not shown below will be available shortly.

Tickets are valid for unlimited travel on the date selected
• Standard Adult (Return) £14.00
• Standard Child (Return) £8.40
• Standard Senior (Return) £13.00
• Standard Family (Return) £40.00
• Dog £1.00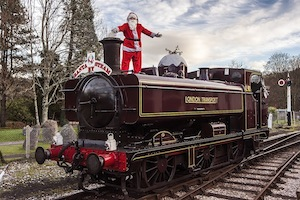 Take your children on a magical journey through Winter Wonderland to see Father Christmas!
• Adult £19.00
• Child (Boy) £12.00
• Child (Girl) £12.00
• Under 1s Free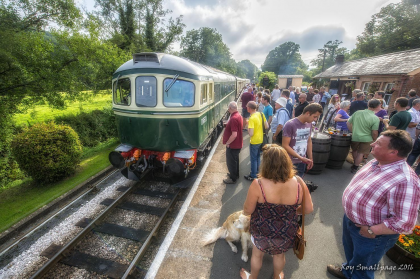 The home fleet will be supplemented by visiting loco 24081 from the Gloucester & Warwickshire Railway. Rover tickets for 1, 2 or 3 days are avilable for unlimited travel. Standard return fares may be obtained from the booking offices to cover one return trip only.
Friday 4th November will be a "Sulzer Running Day", with 24081, D7612 and D6501 in operation.
• Adult 1 Day Rover £20.00
• Child 1 Day Rover £13.00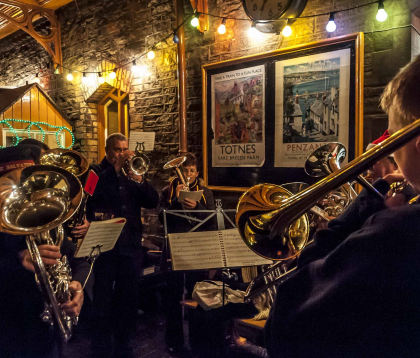 Complementary mince pies with tea/coffee will be served in the refreshment rooms at Buckfastleigh at 19.00. . The train is scheduled to depart at 19.30
• Carols Down the Line (Adult) £12.00
• Carols Down the Line (Child) £12.00
• Carols Down the Line (Child under 3) Free

• The Devonshire Pullman - specific dates £55.00
• DP Table for 2 Exclusive use (per table) £10.00
• Dining Train Private Coupe (for 2 people) £150.00
• Dining Train Private Coupe (for 4 people) £260.00
• Christmas Lunch Train £65.00
• Table for 2 Exclusive use (per table) £10.00
• Devonshire Pullman Dining Train Gift Voucher for 2 (Valid for 12 months from date of issue) £120.00
• Devonshire Pullman Dining Train Gift Voucher for 4 (Valid for 12 months from date of issue) £220.00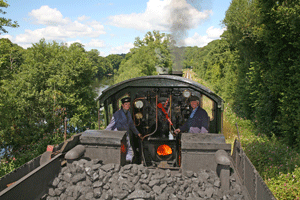 • Drive a Steam Train (Specific date) £440.00
• Drive a Steam Train Giift voucher (valid for 12 months from date of purchase) £440.00

• Drive a Diesel Train (Specific Date) £300.00
• Drive a Diesel Train Gift Voucher (valid for 12 months from date of purchase) £300.00
Your Basket
Item
Price
Qty
Subtotal
There are no items currently in your basket

Total

£0.00